Awnings
In order to ensure that all guests are able to benefit from an attractive green lawn visitors with touring caravans must abide by a few simple rules when using ground coverings under awnings.
You may only use perforated rubber mats (as illustrated below) under your awning. Any other material will suffocate the grass and this is why they are not allowed.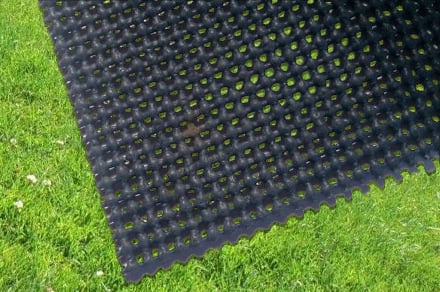 We thank you in advance for your cooperation.